3 Top Tips for Influencer Marketing
Friday 19th February 2016 02:00pm
By Robyn Simpson, Consult Me Group
Networx Brisbane held it's first event for the year on 17th February 2016 at Gambaro Function Centre. The topic was Influencer Marketing: Using influencers in your social and content marketing and the panel of speakers were:
We thought we'd share the 3 top tips from our panellists…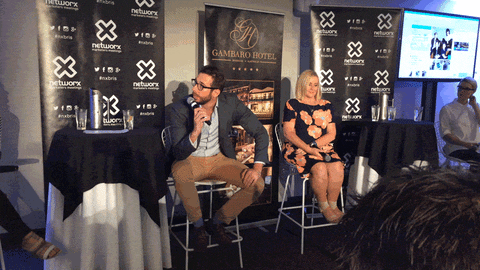 Anthony Svirskis, CEO of TRIBE Group:
"Influencer marketing isn't about the influencers you know and always hear about, it's about the everyday influencers you may never have heard about who are authentic advocates of your brand because they are consumers of your brand. Through technology like TRIBE, you now have the ability to access, connect and transact with those influencers."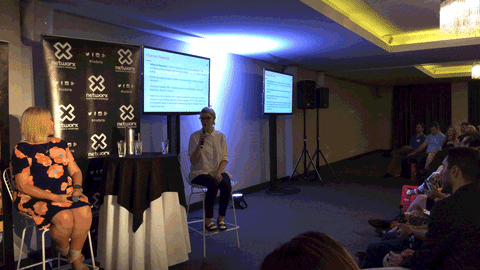 Danielle Lewis, CEO & Co-Founder of Scrunch advises…
"To quote Nike... Just do it! If you've been thinking about trying Influencer Marketing and putting it in the too-hard basket, now is the time to give it a go. The success potential is huge and has been proven time and time again by companies both big and small. Start small and test your efforts, then do more of what works. The key is to get started!!"
And Nikki Parkinson, Owner & award-winning Blogger from Styling You kindly offers three great tips…
"Trust is the biggest factor in influencer marketing success. The influencers' readers or followers need to trust that influencer. Without the trust, there is no connection. Without a connected community, there isn't any influence."
 
"Do the legwork to find an influencer who has the ear (and influence over of your target customer). Follow, stalk and start a relationship with them to find out if they really are a good fit for your brand or business. Turn that ideal fit into a long-term ambassadorship."
 
"Look for influencers with their own content platforms – blogs and email newsletters, not just those hosted on Instagram, Facebook or Youtube. The rules around social channels change all the time. Those with their own platforms will always have a base to fall back on. Plus, web-based content is there forever and is just a Google search away."
That's all fantastic advice about the emerging Influencer Marketing realm.
A quick wrap up from myself as the Panel Facilitator… I took away these two final points:
Authenticity with a natural fit is key when matching a target audience with an influencer.
 
The price points are such that any sized business could participate and try this marketing technique without risking too much.  Start slowly and build up as the results flow in.
Author: Robyn Simpson, Founder & Marketers Mentor: Consult Me Group | LinkedIn | Twitter: @consultmegroup
GIF graphics: Reload Content
Posted in